StupidRanger.com turns two!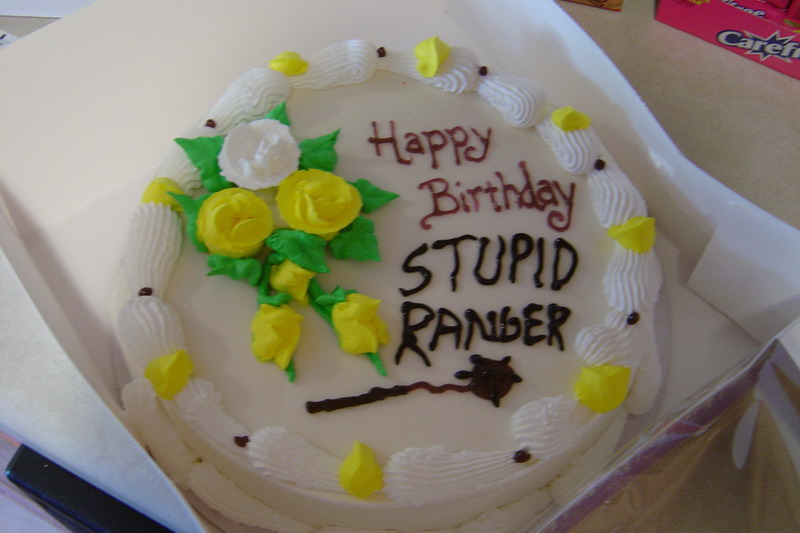 It's our second birthday!  This year has seen a lot of changes here at StupidRanger.com… SR and I moved out to Colorado, we got ourselves some wicked awesome PHB2 pre-release action, met ourselves the Geek's Dream Girl, and had the good fortune to hang with a ton of great RPG Bloggers via our Twitter accounts.  Vanir got himself an artist for the revival of the Evensbrook cartoon, coming When It's Ready ™.
The past year has been good for our friends.  DungeonMastering won an ENnie, there's no reason Critical Hits shouldn't this year.  Our good pals over at Gnome Stew just keep doing that magic stuff that they do.  There are countless other friends that have joined us in the RPG Blogosphere since we last presented the birthday cake, hopefully the coming year will see scores more.
So what's in store for us as Year 3 dawns?  Honestly, I have no clue.  That's the fun part.
Here's to another year gone and a new one to come!  Thanks to all of our readers, fans, and friends that have helped us make it to the esteemed two year mark!